Riese & Müller, one step ahead in E-Bikes and Cargo Bikes
Riese & Müller has its roots in Darmstadt, located in the south of Germany's financial capital, Frankfurt. Here, in an urban environment, in cities where cycling is a common practice, an adventure began 30 years ago, custom-made by Markus Riese and Helko Müller, who today export their bicycles all over the world.
Cargo Bikes and High Speed E-Bikes models improve the lives of cities and the people who live there, within the four pillars of the company: Culture, Ecology, Society and Economy.
Sandra Wolf, CEO of Riese & Müller, wanted to give us an insight into the core of a company in the field of innovation and respect for people and the environment.
"Our bikes are focused on the mobility of the future. We see ourselves as a manufacturer of mobility solutions and therefore our E-Bikes and Cargo Bikes are geared towards everyday use for commuting to work, taking the kids to school and shopping. We also offer solutions for rental companies", Sandra explains.
The best bike for every purpose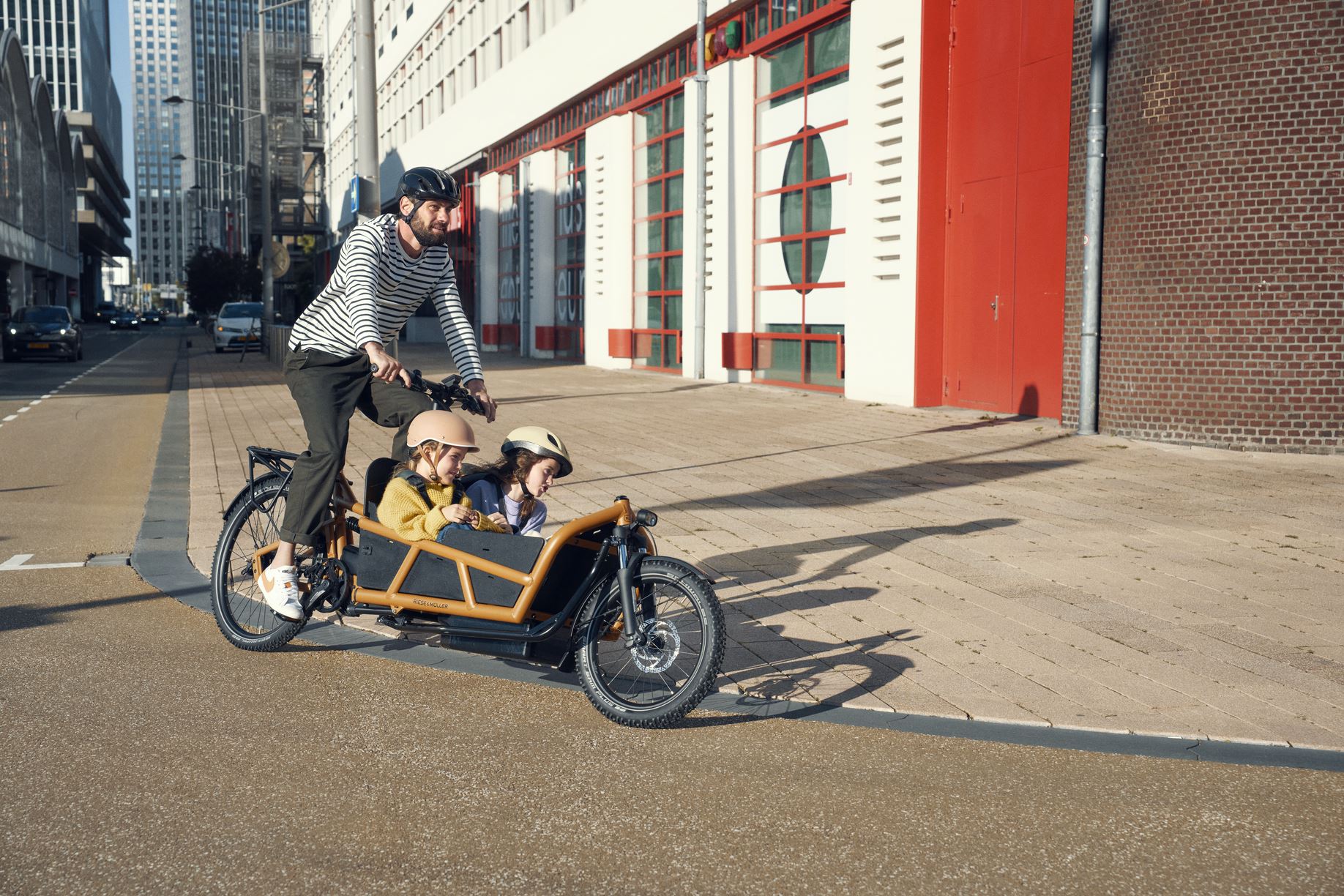 The navigation on their website is done through a "bike advisor" that facilitates "the choice of the model that best suits the needs of daily use. Based on a series of questions about your intended use, the distance you plan to travel, what you want to carry and the type of frame you prefer, we recommend one or more possible models of our bicycles".
The future of movement in cities will be sustainable or it will not be at all: "We see a real awareness in society of the importance of sustainable and healthy transport. This is the case especially in big cities, where there is a serious problem of traffic congestion and with it high pollution. An alternative to cars is increasingly varied, and cities themselves are adapting to this new situation with more cycle lanes and an infrastructure towards less polluting and less space-consuming vehicles.
To this end, there are needs to be met.
"It is important," Sandra continues, "that cities have cycling infrastructure in good condition, linking metropolitan areas and with sufficient secure parking in city centres. It would also help to have more subsidies for the purchase of bicycles, especially E-Bikes and Cargo Bikes, as their cost is higher, to reduce VAT on purchases as has been done in Portugal where it has been reduced from 23% to 6% and to encourage cycling to work with tax measures as is done in Germany, France, England and Belgium, for example".
At the Euro Mobility Festival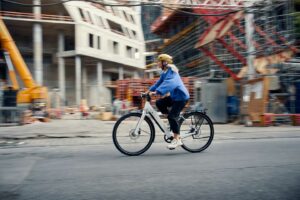 From 22 to 24 September, Riese & Müller will have the latest news in Girona available to the public. As in previous years, a large fleet of Demobikes will be available for testing.
"For us it is very important to be at the EMF, it gives us the opportunity to reach the end customer and professionals and let them see our new products and test them in an environment similar to the way they use our bikes. It is also an opportunity to showcase our solutions for the mobility of the future, to see other solutions on the market and to be part of a festival in the unique setting of Girona.
Riese & Müller Milestones
– Pioneers in the introduction of E-Bikes in all models and subsequently also with Cargo Bikes. 
– Creators of "Control Technology" for the best riding experience: perfectly adapted full suspension system of the rear swing arm for safe traction, even on bad roads and at high speeds, and, provides greater riding comfort due to the double suspension.
– Almost all of its models are available in High Speed. E-bikes with assistance up to 45 km/h are called "HS bikes". They can cover long distances quickly, such as commuting to work, and are set to revolutionise the mobility of the future. In many countries, HS bicycles need a licence and are not yet allowed to travel on the cycle path. This is why there is a working group with different associations to update the standard.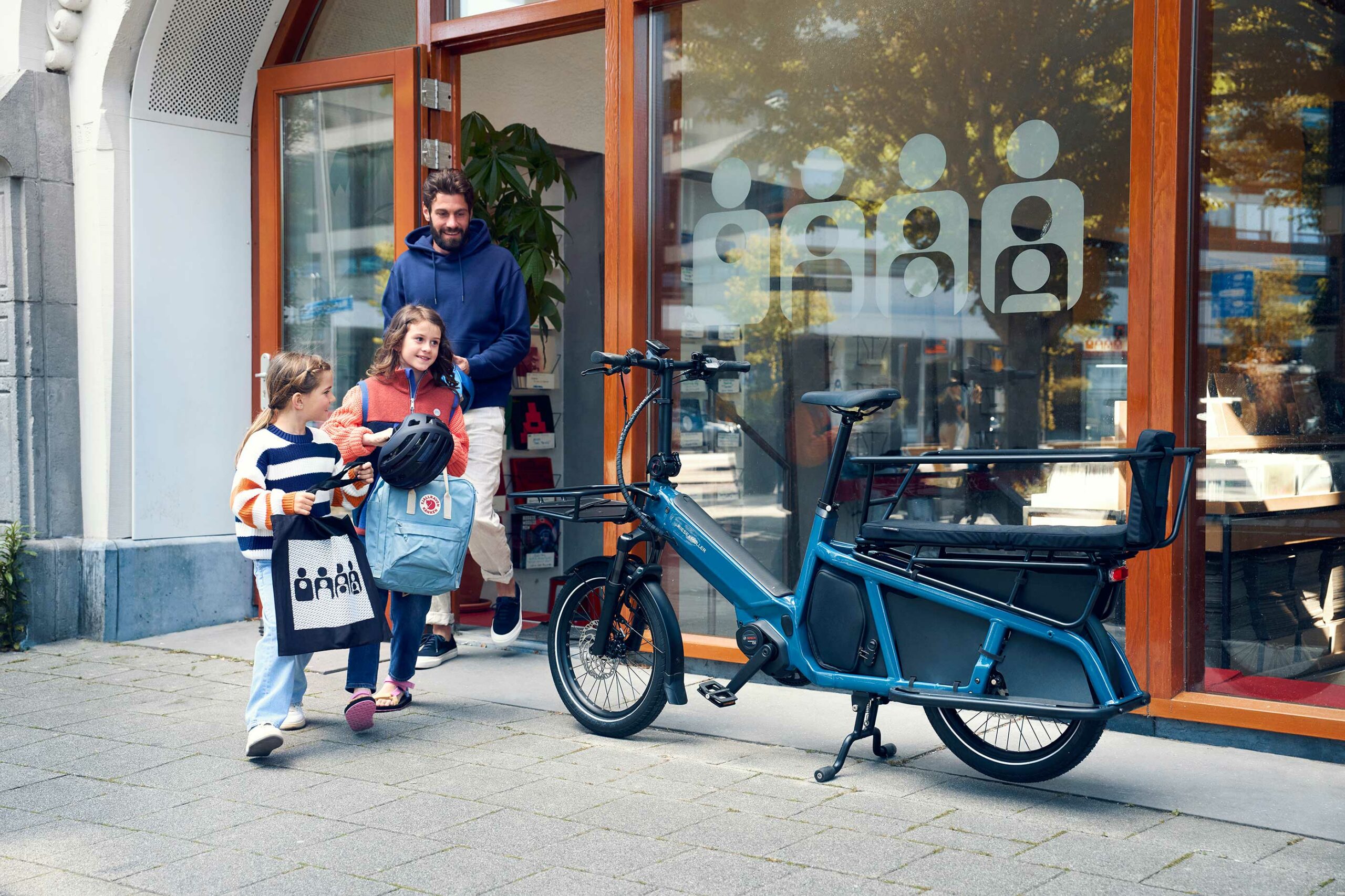 – Pioneers in offering E-Bikes and Cargo-Bikes with digital solutions through the RX Connect solution, a digital extension of the E-Bike that maximises the riding experience through intelligent hardware with digital features and premium service. With the RX Chip and the RX Service ConnectRide, users are connected to their bike at all times and can access trip data, statistics and safety features via the RX Connect app.